Posté le 11/03/2016 at 23:25
Kombi Life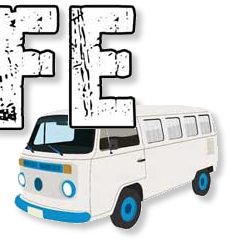 And now for something totally different : I'd like to talk to you about Ben, whom I've been following
on his YouTube channel
(and his website "
Kombi Life
") for several years now : he drove all the way through south america, then North, all the way up to Alaska with his Chili-bought Combi!
As one can expect, this wasn't an easy task, as he had to disassemble the combi's engine no less than 10 times! But all this while keeping smiling, meeting hundreds of people, and enjoying fantastic landscapes!
So, in short : if you're cold during winter, go check his videos, it will for sure warm you up! And to help him keeping exploring, make sure you subscribe to
his YouTube channel
! @Ben :
Pura Vida
buddy, thanks for sharing, can't wait for season 4!