Posté le 25/11/2009 at 01:44
Miss Bikini 1956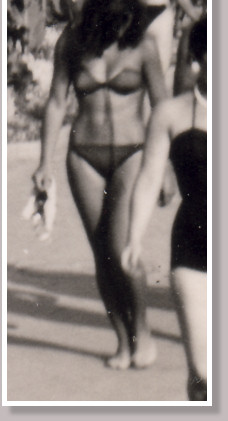 Ok, just to celebrate (again) the 100.000th hit on ShamWerks, you deserve another pin-up.
But not just any pin-up! This is actually yet-another-vintage-postcard from Juan-les-Pins in the 50's (and prepare yourself to see more of these, I've got a dozen of'em to scan!)...
The card travel in June 57 (post office stamp) ; therefore we can conjecture that the picture was taken the previous season, i.e. in 1956.
And believe me, bikini swimsuits like this one, in '56, there shouldn't have that many ; you can tell so looking at the guy on her left hand side, turning his head like an owl...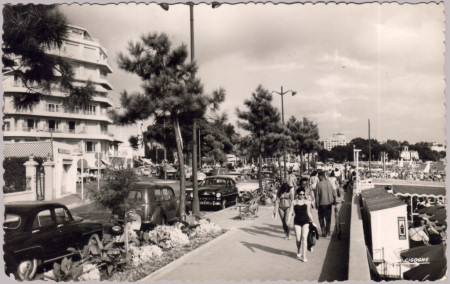 There could be an explanation : that very same year, the movie "
Et Dieu créa la Femme
" ("
And God created Woman
"), is which Brigitte Bardot caused quite a scandal by appearing in a bikini for the first time on screen ; consequently, every young girl wanted to get the same small swimsuit for themselves...
Hell of an era, uh?

[Place the picture was taken as seen in Google Streetview]