Posté le 19/03/2007 à 15:40
Neo Solex, Back to the Future...
Après la Coccinelle devenue
New Beetle
, après la Mini devenue
BMW
, après la Fiat 500 en passe de devenir
Trepiùno
... Et j'en oublie volontairement, telle la Renault Fifty... Voila encore une preuve que le design des années '50 reste une valeur sure!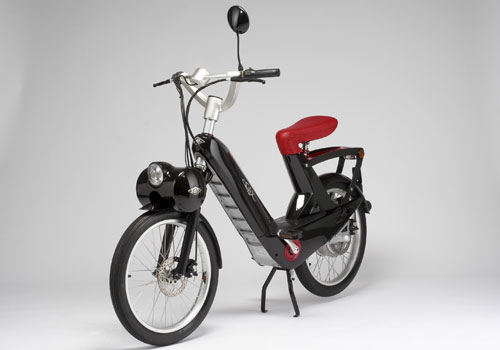 Voila donc une évocation moderne du mythique
Solex
(sous le crayon de Pininfarina), le
e-solex
!
Esthétiquement la filiation est indéniable, mais cette fois, le moteur est électrique (!), et à l'arrière (!!)... Et deux freins à disques se chargent d'arrêter l'ensemble. Les temps changent...
D'aucuns y verront certainement un sacrilège. Je préfère y voir un hommage...
[via
Nostalgi'Art
]