Posted on 06/11/2016 at 12:59
Elvira : Rebuilding the 36hp, episode 7 : intake manifold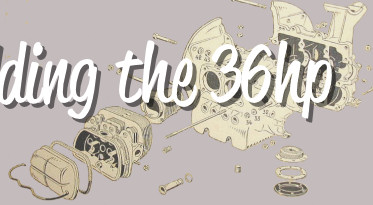 episode 7 : intake manifold
Same issue as with the pushrods : the intake manifold is now too long to fit, since I've modified the cylinder heads... Gotta admit, I didn't see this one coming!

Since I did not want to modify my original 36hp manifold, I found a spare one on
LeBonCoin
...


(the first one to talk about Jusdon gets a slap)
But I don't have access to the cut other side of the tube, next to the first tube I welded. I hoped that a nice clean weld on each side would do the trick, but when I wput it under pressure, it was leaking all over the place. So I got the Dremel out, and cut a window to get to the inside of this cut and weld it from there. I welded the window back in place, and this time it was air tight on the first try!