Posted on 30/04/2009 at 01:12
Model wrecks...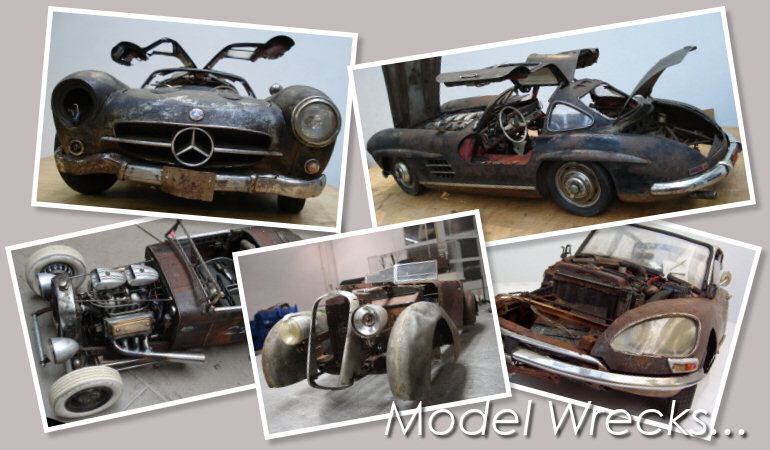 Just a link to
Martin Otto Lambert
's website, who builds metal model cars from scratch... Well, actually, model car
wrecks
.
Have a special look at this 81cm. long
300SL Gullwing
(one of my favourite cars evah, btw), built from the plans...
The details are freakin me out.