Posted on 29/09/2005 at 17:30
The project...
I wanted to make such a project when I discovered the excellent site
allinbox.com
.
After several months defining the ideal configuration, I do 3D plans of my future video projector, to verify that my focal point calculations are coherent with the box size...
hérents avec la taille de l'engin...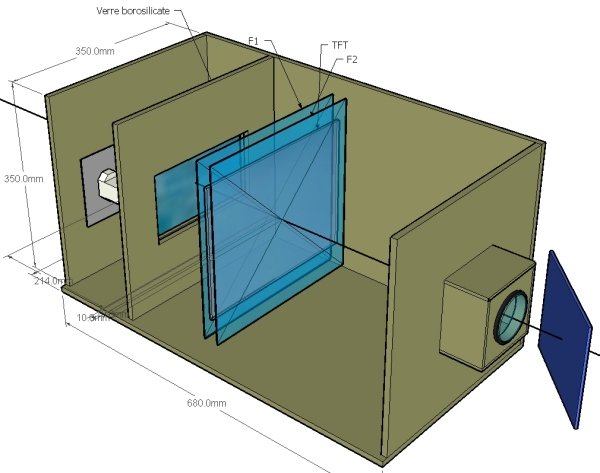 On the left, the lightbox (light source), followed with a borosilicate glass to limit the heat transmission toward the rest of the bow.
Then come F1 and F2, two Fresnel lenses to straighten up the light rays so they pass right through the LCD screen which is between. The resulting image goes trough a variable focal objective, and then finally is reflected to the screen by an optical mirror...