Posted on 29/01/2007 at 14:05
Soon in my garage?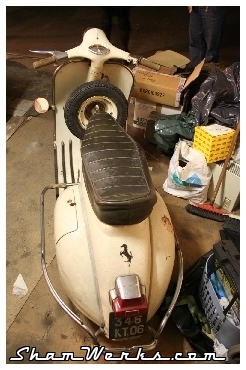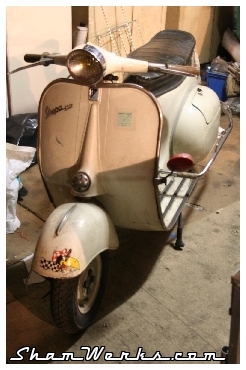 The beast doesn't belong to me yet, but the deal is almost done... Here are the pictures of this very first visit.
This is a 1960
Vespa Acma 150 N
, bought new by its current owner in Algeria. He brought it back with him, hence the ID number which is late 62...
So, this beauty is complete, all original but the paint re-done in 1993, with several period accessories... It was still running four years ago, so putting it back on the road shouldn't be a big deal...
Here we are! Sham, after his
Lambretta
, gets back to the Italian
crap
mechanics...

No full restoration planned for now, only an overall cleaning, and ride it... More information on this project soon!