Posted on 26/11/2006 at 12:26
Pierre Scerri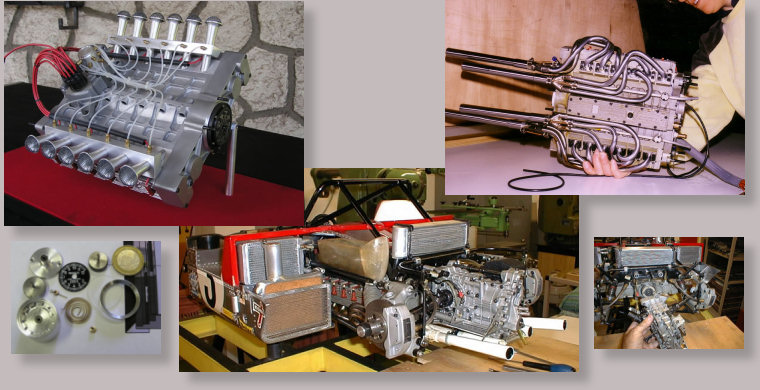 I'm surfing the Internet for 10 years... Being fond of R/C modeling, and more generally of D.I.Y stuff, I've seen web pages about more or less skilled handymen. Sometimes, you even find a higly skilled one, doing great job...
But, here, this is nothing but exceptional.
This no more a hobby or a passion (unless in the etymological sense) :
Pierre Scerri
builds 1/3 scaled replicas of Sport-Proto Ferrari.
But this is not only about building nice models... No, he is building EVERYTHING in 1/3 scale, and everything is functional! Obviously the engine (flat 12 cylinders), but the gearbox, headlights, gauges!
He didn't konw where to find the corresponding tires : easy, he learned the building process of real ones and creates a mould!
Headlight? He learned about glass working and make his owns...
He builds absolutely everything : the crankshaft, the 4 camshafts, the injection system, radiators, engine case, cylinders heads...
Do not miss the
videos
...
12 years of work were necessary to make the
Ferrari 312PB 1978
, from which 3 years only to draw the plans and schemas. Such a level of perfection is almost scary to me...
And you know what? This guy is French! Sorry, you american visitor, we did better than your
scaled V8
...
Congratulations
M.Scerri
, it will be highly difficult to do better than you now. I still can't even believe it myself...