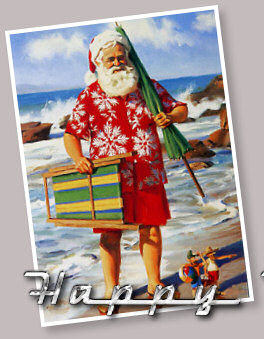 Happy New Year 2008!
May it let you accomplish all your projects!

I carefully counted, and it's exactly the 9th time I wish a good year on my site... Wow, that won't help me feeling any younger!



So, the end-of-the-year parties are over, Old Santa is on holidays in Hawaï... Hope he brought you all the presents you desired!
OK, 'nough talking, let's get back to work for 12 more months!

See you real soon on ShamWerks, many thanks to all of you for your kind messages, your visits, your fidelity... Special thanks go to Ludo, Olive of the Hills, The Wasp, FredFlatFour, F@bbe, Olive of the Islands, Dangerous (and I'm sure I'm forgetting way more!) for your regular friendly and encouraging messages...

And once more, I wish you a Very Happy New Year 2008!