Posted on 25/05/2007 at 12:57
Cannes' Festival
The 60
th
Movies' Festival of Cannes currently takes place just a few kilometers from where I live (well, to me it's more the Annual Botox, Silicon and Cocaïn Festival)...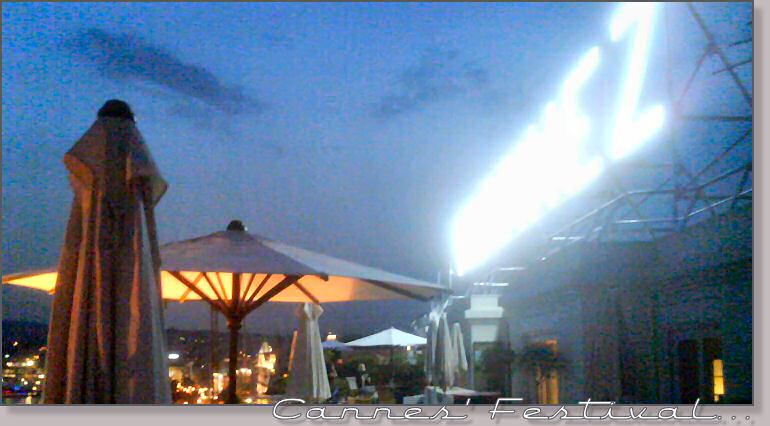 Usualy, I keep myself far from those places... But a very good friend of mine, working for a certain company that's
worth it
, proposed a night party paid by the same company... I couldn't miss such an occasion!
So, here is a picture I took from the top of
famous palace of the Croisette
... Enjoy it, having access to such a terrace, that won't be happening again in a hurry!

Thks for the party Flow!