Posté le 25/05/2007 at 14:07
Buried Plymouth Belvedere...
June 15
th
1957, Tulsa, Oklahoma.
To celebrate the town's 50
th
anniversary, a brand new Plymouth Belvedere V8 Coupé Sport has been
buried
(!) in a concrete sarcophagus... The final goal being to unearth it 50 years later, right in time to celebrate the city's Centennial Anniversary!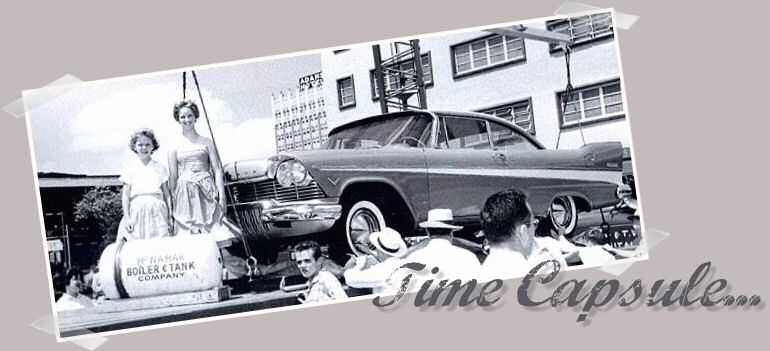 That's how this car will be awaken from it's half-century sleep on next June 15
th
, i.e.
in less than 3 weeks
!
No one knows in which shape it will be... Everything had been done to keep it safe, but 50 years six feet under...
The Plymouth had been buried with many objects representing this era ; they even put a gasoline tank, just in case fuel had disappeared in 2007! (anyway, after 50 years, the Octane index will be so low, it won't even be usable!).
A contest had been set up : the population was asked for to guess the number of inhabitants of Tulsa in 2007. Their guesses were sealed on microfilm in the car... When it will be unearthed, their estimations will be compared to the actual figures, and the one who made the best guess will win the car!
(uh, well, if he's still alive...)
So, rendezvous in three weeks from now, to know the final episode of this nice story...
For more information :
http://buriedcar.com (dead link identified on 19/03/2015)